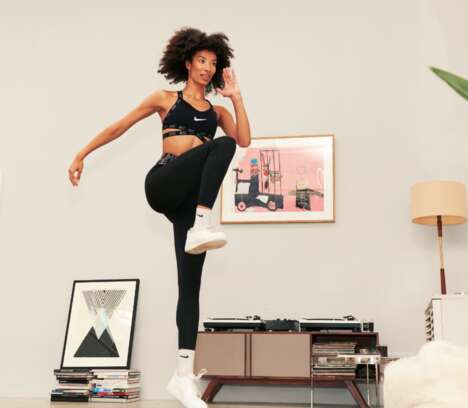 In an effort to support out of work creatives, fitness brand BLOK is offering 6-month memberships to BLOKtv – its online fitness platform to 5,000 artists. The new initiative aims to support these artists since many venues were forced to close amid the on-going pandemic. These artists can now access over 170+ on-demand videos ranging from HIIT, yoga, boxing, and dance–with additional content be updated weekly.
Ed Stanbury, the Co-Founder and CEO of BLOK, commented on the latest announcement, stating: "BLOKtv is more than just a temporary solution to lockdown – it's an online community for creative thinkers who want to maintain a healthy mind and body. Community has always been at the heart of BLOK, and it's our aim to provide a platform that both our instructors and creative communities can really feel part of."
The new iniatiive will be promoted through #MoveForTheArts–a social media campaign alongside the launch of a film devised in collaboration with Pitch & Sync.
Image Credit: BLOK