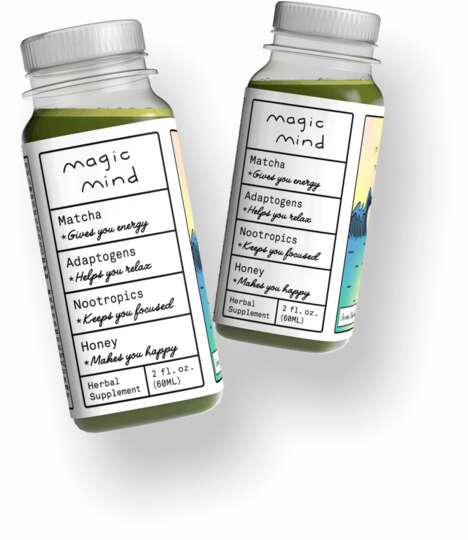 Magic Mind is a new productivity beverage that boasts a blend of 12 active ingredients designed to help stimulate focus, energy, motivation, and creativity while decreasing oxidation, inflammation, and stress in the body.
The highly-anticipated beverage features Matcha, a naturally occurring L-theanine; Adaptogens like Ashwagandha and Turmeric; Nootropics like Phosphatidylserine, Choline, and Lion's Mane Mushrooms; and Honey to offer a naturally sweet taste. The performance beverage can be consumed alongside coffee or tea or on an empty stomach
Magic Mind was produced by the people behind the book 'Beyond Coffee,' a "simple guide to more energy, more focus, and less stress, naturally and safely," and leverages the research found in the novel to create this revolutionary beverage.
Image Credit: Magic Mind