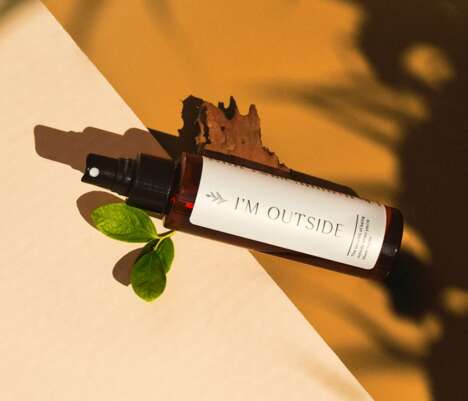 'I'm Outside' was created by Claire Owen Adams as a immunity-boosting mist that's made with outdoors enthusiasts in mind. After splitting much of her time between Jackson Hole and New York City, she started developing a product that would bring the benefits she experienced outdoors in.
Described as "forest bathing in a bottle," the mist can be applied to the face and body as a part of one's self-care ritual. With all-natural ingredients that include tree oil phytoncides, Vitamin D3, microalgae, and fulvic acid, I'm Outside leaves users feeling refreshed, recharged, and more balanced.
With the cold winter weather and COVID-19 safety measures keeping many indoors, I'm Outside helps take users back to the outdoors so that they can boost their mood and enjoy the benefits associated with spending time in nature.
Image Credit: I'm Outside