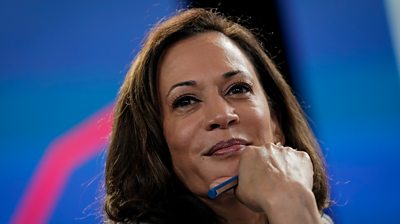 California Senator Kamala Harris is Democratic presidential candidate Joe Biden's running mate.
If Mr Biden wins the November election, Ms Harris will become the first female, first black and first Asian-American vice-president in US history.
We take a look at her life and career – and how you say her name.